Enabling two-step authetication is very simple and important to make your account even more secure. To do this, just follow the steps below:
1. Log into your Clara account and click on the "My Profile" icon in the upper right corner of the screen.

2. Click "2-Step Authentication".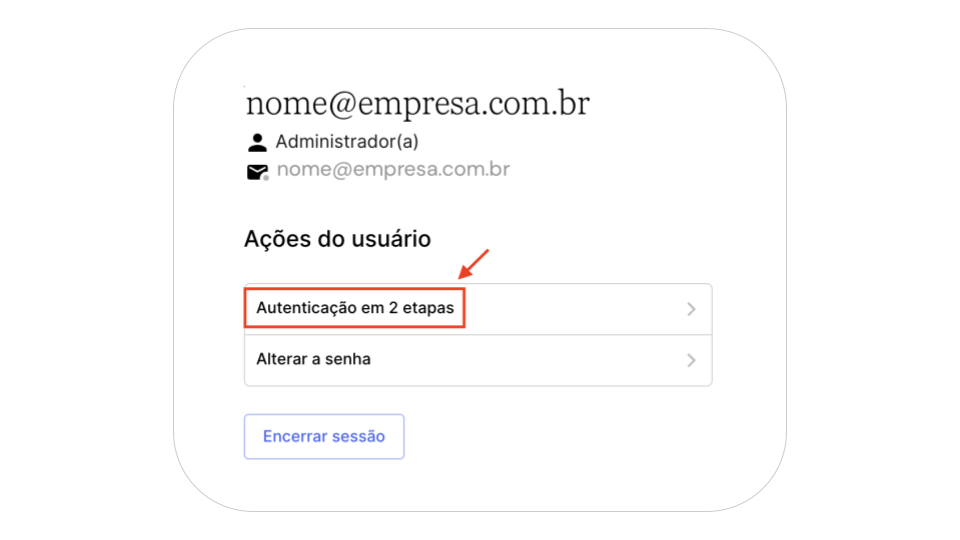 3. Install a two-step authentication application. We suggest some applications here.
4. Scan the QR Code that will appear on Clara's platform using the chosen authentication application. Afterwards, a six-digit password will be available that you must enter on Clara's platform.
5. Now, whenever you log in, you will have to enter the six-digit password generated by the authentication application. This password is always changed
Attention: The authentication application provides a new 6-digit code for each access to our platform, so make sure you always have easy access to the application.
REMINDER: This activation takes no more than two minutes and it is very important that you protect your account from unwanted access.
If you have any queries, please contact us via the Call Center:
Phone: 0800-591-1152
E-mail: meajuda@clara.com.br
Chat: access via the mobile app, WEB platform or Help Center